It'll be a while before we have results from the Irish gay marriage referendum (the final result is expected sometime mid- afternoon, Saturday). Meanwhile, we have some terrific and heartwarming  reports from the ground, especially from the  #hometovotecrowd, who've been returning from foreign parts, far and wide, just to cast their votes.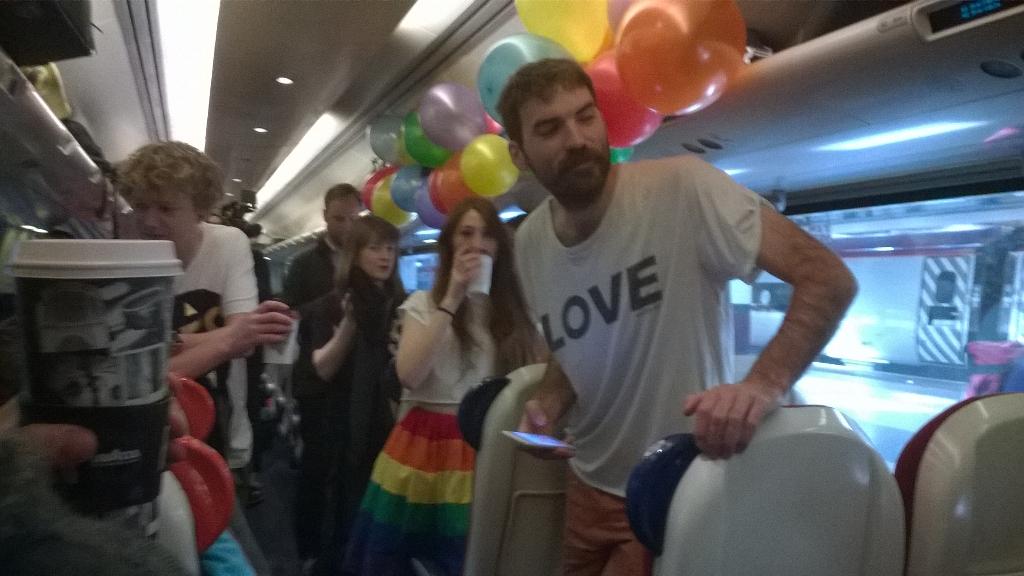 Naomi O'Leary tweeted
"This is the scene on the 9:10 London to Holyhead train as Irish abroad return #hometovote #marref "
I  also especially enjoyed this.
The #hometovote is like when you're watching The Hobbit and an army of elves you'd forgotten from earlier in the film arrive over a hill.
There'll be a wait for results, but early indications are encouraging. Turnout is high, especially in urban areas, and with young voters  – both